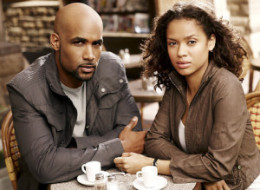 ......I know, I know.......
NBC says it's pulling the plug on its new fall television drama series "Undercovers."
NBC said Thursday that it won't be ordering any new episodes of the Wednesday night series about a couple in the catering business who are lured back into their former jobs as spies. Seven episodes have aired so far.
For now, its last scheduled appearance will be on Dec. 1, although NBC says it has three more episodes that have been shot that will be seen sometime after that.
Other new series that have been canceled so far this season include "Lone Star" on Fox and ABC's "My Generation."
NBC is owned by General Electric Co


http://www.huffingtonpost.com/...nceled_n_779384.html