HERD IMMUNITY:
"Herd immunity is an epidemiological concept that describes the state where a population – usually of people – is sufficiently immune to a disease that the infection will not spread within that group. In other words, enough people can't get the disease – either through vaccination or natural immunity – that the people who are vulnerable are protected."
----TRANSLATION:
IF CERTAIN PEOPLE ARE SO RICH THAT THEY CAN USE THEIR MONEY TO PROTECT THEMSELVES [AND THOSE THEY CHOOSE TO] FROM THE VIRUS/DISEASE, THE VIRUS/DISEASE WILL KILL EVERYONE ELSE OFF.
SOCIAL DARWINISM:
"Social Darwinism supposed that human progress would generally favor the most individualistic races, which were those perceived as stronger."
TRANSLATION:
IT'S REALLY ONLY HUMAN NATURE THAT THE "STRONG" SURVIVE, AND THE "WEAK" DIE OFF. [I.E., MONEY = STRONG AND POVERTY = WEAK] [I.E., THE "STRONG" HAS THE RIGHT TO KILL OFF (COMMIT GENOCIDE AGAINST) }THE "WEAK" (SAY, WITH BIOLOGICAL WEAPONS)].
EUGENICS:
The study or practice of attempting to improve the human gene pool by encouraging the reproduction of people considered to have desirable traits and discouraging or preventing the reproduction of people considered to have undesirable traits.
TRANSLATION:

COMMIT GENOCIDE AGAINST ALL PEOPLE YOU CONSIDER "UNDESIRABLE", [I.E., HATE], AND FALSELY CLAIM IT BECAUSE IT "IMPROVES" THE RACE/HUMAN RACE [WHEN THE REAL REASON IS, BECAUSE YOU ARE A HOMICIDAL PSYCHOPATH].
SO NOW YOU KNOW THE REASON WHY TRUMP AND HIS RACIST ADMINISTRATION AND RACIST REPUBLICANS KEEP TRYING TO GET PEOPLE TO "GO BACK TO WORK", OR HAVE A "PACKED HOUSE" CHURCH SERVICE, AND END ALL THE 'SHELTER-IN-PLACE' MANDATES ACROSS THE COUNTRY.
AND NOW YOU SEE WHY THEY ARE PROPAGANDIZING AHEAD OF TIME THAT, "MORE BLACK PEOPLE HAVE COVID-19 AND MORE BLACK PEOPLE ARE DYING FROM COVID-19".
------------------------------------------------------------------------------------------------------------
EXCERPTS:
"Hitler draws parallels between Lebensraum and the American ethnic cleansing and relocation policies towards the Native Americans, which he saw as key to the success of the US. "Races without homelands," Hitler claimed, were "parasitic races," and the richer the members of a "parasitic race" are, the more "virulent" the parasitism was thought to be."
"Germany and Hitler believed German people needed more living space and he would solve this problem by taking land of other countries and building a greater Germany."
"Untermensch (German pronunciation: [ˈʔʊntɐˌmɛnʃ], underman, sub-man, subhuman; plural: Untermenschen) is a Nazi term for non-Aryan "inferior people" often referred to as "the masses from the East", that is Jews, Roma, and Slavs – mainly Poles, Serbs, and later also Russians.[1][2] The term was also applied to Blacks, Mulattos and Finn-Asian.[3] Jewish people were to be exterminated[4] in the Holocaust, along with the Polish and Romani people, and the physically and mentally disabled.[5][6] According to the GeneraL Plan Ost, the Slavic population of East-Central Europe was to be reduced in part through mass murder in the Holocaust, with a majority expelled to Asia and used as slave labor in the Reich. These concepts were an important part of the Nazi racial policy."
"In addition to six million Jews, more than five million non-Jews were murdered under the Nazi regime. Among them were Gypsies, Jehovah's Witnesses, homosexuals, blacks, the physically and mentally disabled, political opponents of the Nazis, including Communists and Social Democrats, dissenting clergy, resistance fighters, prisoners of war, Slavic peoples, and many individuals from the artistic communities whose opinions and works Hitler condemned."
"Slavic people, though labeled racially inferior by the Germans, would be allowed to exist as slaves in order to supply the Nazis with free labor."
" "The Law to Remove Stress from the People and State." It gave Hitler the right to pass any law without the approval of the Reichstag. In effect, the implementation of this law allowed the Nazis to completely ignore the civil and human rights previously guaranteed by the German constitution."
"In addition to passing laws legalizing their denial of human rights, the Nazis began a press and radio propaganda campaign to portray their intended victims as rats, vermin, and Untermenschen (subhumans). Inmates of concentration camps were listed as Stuecks (pieces), with assigned numbers, rather than being permitted the dignity of a name. If a German gave these victims a thought, he was to think of them as animals."
"In efforts to breed a master race, more than 300,000 German Aryans were sterilized and countless numbers were gassed, under a law passed on July 14, 1933, the "Law for the Prevention of Genetically Diseased Offspring." [IN TODAY'S TERMS, THIS WOULD BE WHITE TRUMP SUPPORTERS]
________________________________________________________________________
"The series follows an epidemic that breaks out in Atlanta, leaving the large city quarantined and those stuck on the inside fighting for their lives.":
Containment
Season 1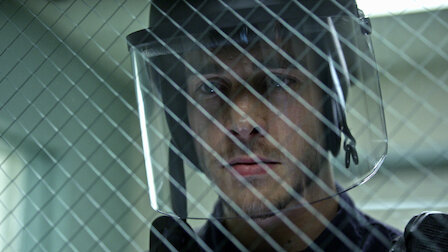 When a deadly virus hits Atlanta, the police and the Centers for Disease Control must work together to limit both the outbreak and the public's panic.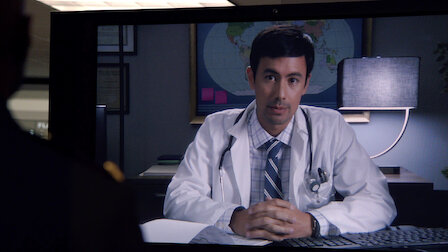 Lex solicits help from Jake in searching for a young woman who may have been exposed. Meanwhile, Katie tries to keep her students under control.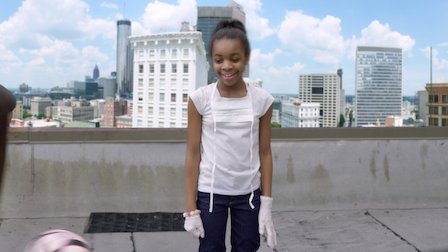 As videos depicting violence within the cordon lead to outrage, Lex tries to control the situation. Meanwhile, Katie deals with frightened parents.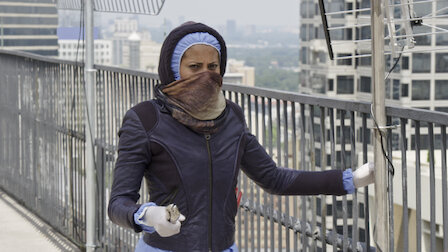 Jana suspects that Lex isn't telling the truth, Dr. Cannerts presses forward with his research, and Katie opens up to Jake about her past.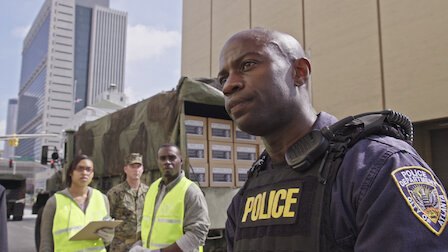 Lex and Dr. Lommers clash over how to best help those in the cordon, a confrontation leaves Jake feeling outmanned, and Katie makes a discovery.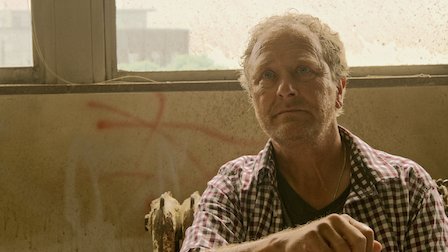 The heat rises and tempers flare. Lex acts on his suspicions, Katie and Jake set off on a search, and Xander and Teresa must make a tough choice.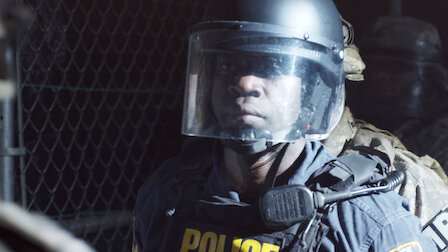 Lex clashes with the National Guard, Jana makes a fateful choice, and Xander and Leanne have a difference of opinion.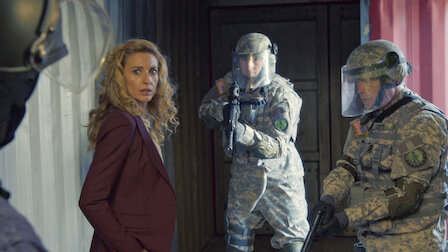 Kate and Jake attempt to unravel the truth behind patient zero. Meanwhile, Jana makes a daring move, and Dr. Cannerts achieves a breakthrough.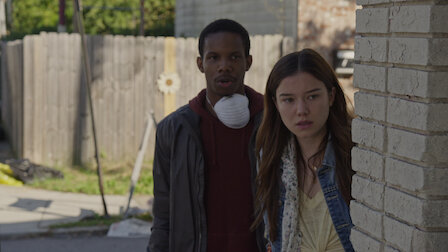 Residents stuck inside the cordon fight back, Jake and Katie try to make the best of a bad situation, and Leo soldiers on with his investigation.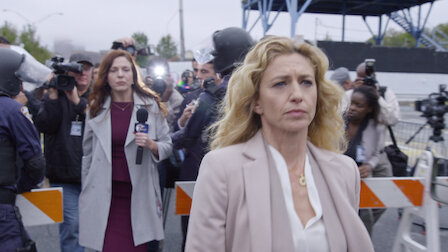 Lex worries that Dr. Lommers isn't quite herself, Jake comes across some explosive information, and the group enjoys some long overdue good news.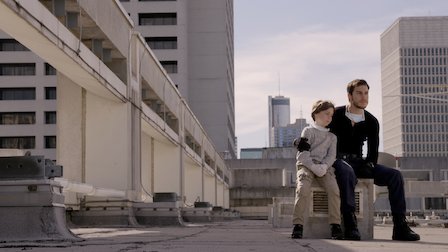 Dr. Lommers makes a shocking statement, rumors of a secret escape route spread through the cordon, and Jake makes an unbreakable promise.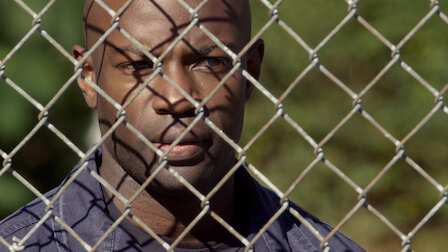 Jana, Sam and Suzy put their plan into motion, Lex struggles to follow Leo's lead, and Teresa faces a decision that could change everything.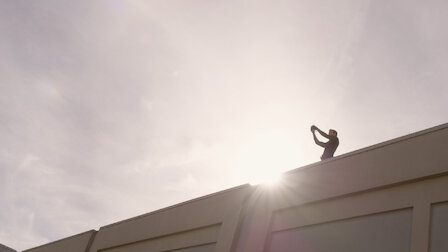 Lex is interrogated, Dr. Cannerts and Jake make a breakthrough discovery, and Jana, Suzy, Xander and Teresa forge ahead toward freedom.