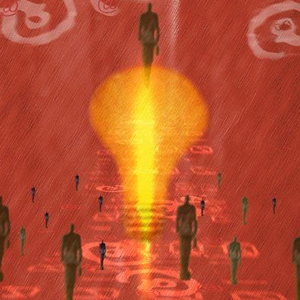 Commentary: African American Scientists and Inventors by Black Kos Editor, Sephius1
When you plug your printer, keyboard or monitor into your PC, the majority of the time you'll find, happily, that it simply works, no matter what brand your peripherals are or how long ago you purchased them.
This is largely because of the developments of inventors Mark E. Dean and Dennis L. Moeller, who developed the internal architecture of what's know as the ISA (Industry Standard Architecture) systems bus at IBM in the early 1980s.
(con't.) Mark Dean was born on March 2, 1957, in Jefferson City, Tenn. He earned a B.S. in electrical engineering at the University of Tennessee in 1979, followed by a master's degree in electrical engineering from Florida Atlantic University in 1982. He later went on to earn a Ph.D. in electrical engineering from Stanford University, in 1992. He began working for IBM in 1980.
Dennis L. Moeller was born on April 28, 1950, in St. Louis, Mo. He received B.S. and M.S. degrees in electrical engineering from the University of Missouri. In 1974, he joined IBM's semiconductor manufacturing team, and later moved onto IBM's Series 1 mini-computer printer project.
The pair began working together on a team tasked with building a microcomputer system with bus connectivity for peripheral processing devices for IBM computers and compatible PCs. A bus is a device that connects a computer's central processing unit with devices such as keyboards, mice, monitors, printers and the like. A bus allows the devices to communicate with one another, making it possible for devices to work together efficiently and at high speeds.
Dean and Moeller made architectural improvements within the PC and the bus that laid the foundation for explosive growth in the computing industry. Their invention, for which they received U.S. Patent No. 4,528,626 in 1985, made it possible for users to connect computers to peripherals by simply plugging them in.
IBM first brought the concept to market in 1984 with its PC/AT computer. An augmented version of the ISA bus remains standard within most PCs to this day. Dean and Moeller were inducted into the National Inventors Hall of Fame for their invention in 1997.....Read More