70-Year-Old 'Black' Woman Discovers Both Of Her Birth Parents Were White
Posted: 06/24/2015 4:51 pm EDT
Updated: 42 minutes ago
For 70 years, Verda Byrd thought she was an African American woman -- until she recently discovered that both of her birth parents were white.
Byrd, who was born as Jeanette Beagle, admits her story sounds strikingly similar to that of former NAACP leader Rachel Dolezal. However, Byrd acknowledged a clear distinction between her and Dolezal, who denounced her white heritage andpurposely decided to change her appearance to identify as black.
"She lied about her race," Byrd told KHOU.com about Dolezal. "I didn't lie about my race because I didn't know."
Byrd said she was adopted by black parents, Ray and Edwinna Wagner in Newton, Kansas, and that she has been seen and treated as a light-skinned black woman all of her life. However, during a search in 2013 for information on her biological parents, she found a document which revealed that she is the daughter of a white couple identified as Earl and Daisy Beagle.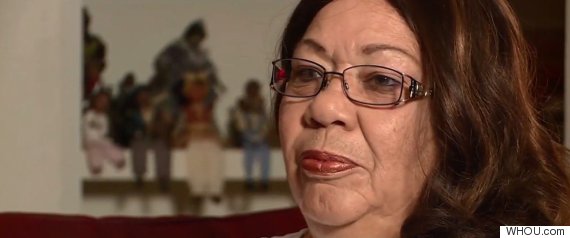 Verda Byrd during an interview.
"I grew up never questioning birth or anything else because it was never told to me that I was born white," she said.
Byrd explained to People how surrounded she was by black culture throughout her entire life. "My mother took me to a black hairdresser, and I grew up participating in Martin Luther King marches and eating soul food," she said. "My life was completely immersed in black culture, and why wouldn't it be? For all intents and purposes, I was black."
Byrd said she won't change her identity moving forward.
"I wouldn't go back to my birth name if I had to," she told KHOU. "Jeanette Beagle does not fit Verda Byrd."