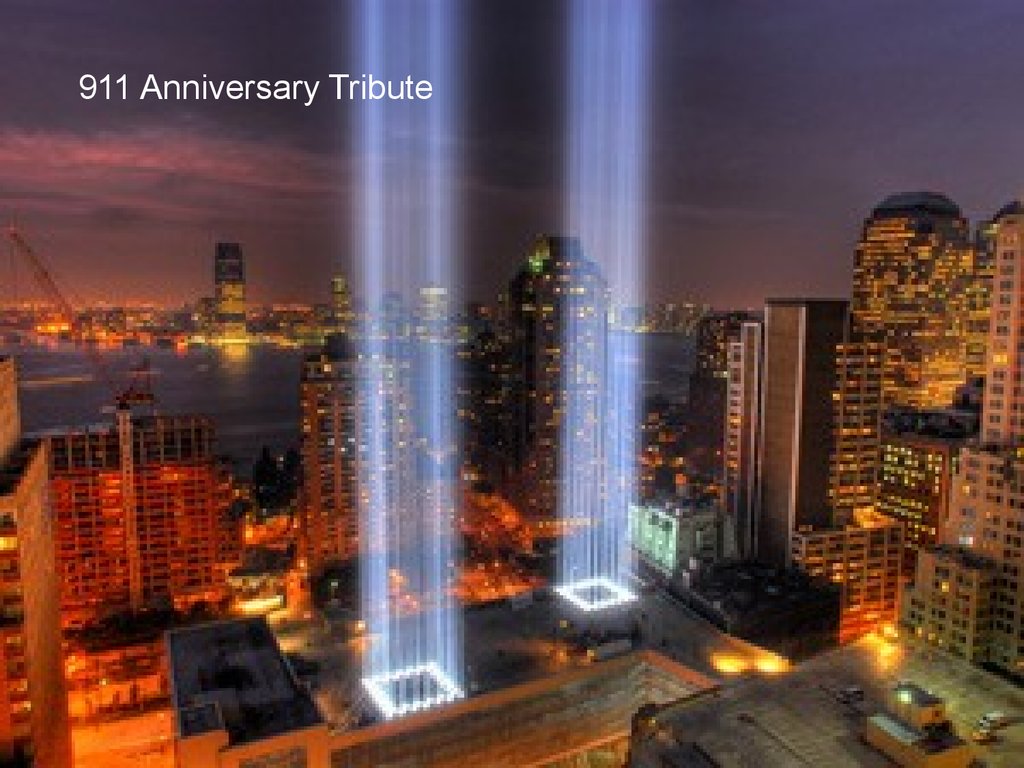 COMMEMORATION OF THE 2,983 MEN, WOMEN AND CHILDREN THAT WERE MURDERED IN THE INSIDE JOB TERRORISTS ATTACKS ON UNSUSPECTING, INNOCENT AMERICAN CITIZENS IN THE UNITED STATES OF AMERICA.
My sincere condolences to all of their loved ones.
------------------------------------------------------------------------------------------------------------------------------------
But, while we [sincerely] are sorry for such a massive loss of life to take place on American soil, should'nt we also have eternally shinning lights beaming towards the sky for the number of Black people murdered each year by racists Domestic Terrorists and by Domestic Terrorists masquerading as police in this country?
African Americans/Black people in America should be holding some annual Commemoration Ceremony for all of the Black people in America who have been murdered by racist cops and racist Americans at an average of approximately/at least two Black people per day in America.
Shouldn't there be a [VERY LARGE] Memorial errected in America that commemorates all of the Black lives in America that have also fallen victim to Terrorism by American Terrorists?
An average of Two Black people per day are killed by racists and racist cops in America. That amounts to amounts to 720 people per year, and 12,960 Black people since September 11, 2011, or 9,977 more American citizens than those who perished in the 911 attacks.
[And that isn't even counting the countless numbers of "missing" Black people, nor the number of wrongly accused Black people wasting away in one of America's many For-Profit prisons.]
So, where are the lights for the number of Black people murdered by Terrorists in America, racists and racist cops, who are American Terrorists in America.
Where is the Memorial for all of the Black American victims of Terrorism in America?