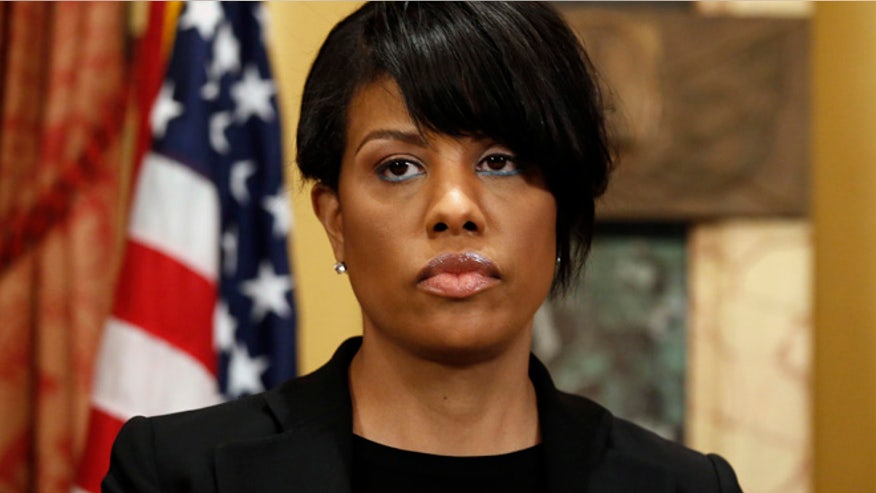 Why was Baltimore's Chief Batts Fired?
One word:
Scapegoat.
Baltimore is one of the very worst cities in America regarding gang life. gang activity, drugs, murders and crime YET none of that prior that wasn't being handled by the Baltimore Police Chief wasn't enough to get him fired but the police murder of Freddy Grey, the glaring national spot light and the peaceful protest and riots (no where near close to what happened in Ferguson, MO) that got out of control (burning down a local CVS and burned/turned over police cars, was the "reason" why.
Scapegoat by an inept Baltimore city Government that's led by a clueless Baltimore Mayor Stephanie Rawlings-Blake when in 2010, then-Mayor Sheila Dixon announced, following her conviction for embezzlement that she would resign from office.
Under the Baltimore City charter, whenever the mayor's office becomes vacant, the sitting city council president automatically ascends to the mayor's post for the balance of the term.
Consequently, following Dixon's resignation, Rawlings-Blake became mayor of Baltimore City.
Baltimore Mayor Stephanie Rawlings-Blake is way in over her head, referred to peaceful protestors as "criminal and thugs" and just recently this past Saturday, a Baltimore woman was reportedly arrested Saturday morning for throwing water on city Mayor Stephanie Rawlings-Blake as she greeted residents at an event.
Lacheisa Pailin-Sheffer, 37, is accused of running up to Rawlings-Blake and pouring a large cup of liquid of the mayor's head, according to the Baltimore Sun. The mayor's aides rushed to dry her off, while the protection united, grabbed Pailin-Sheffer and arrested her.
Lacheisa Pailin-Sheffer
Rawlings-Blake got the "George W. Bush" treatment.
A "political policy guidelines procedures" pick for mayor.
She doesn't know what's she's doing and because of her inexperience and ineptitude, it cost the police chief his job who because of Baltimore's ever exploding drugs and crime rate for many decades, really should have been fired from his position as Baltimore police chief several years ago.