It's either about the so-Called European perception of Astrology (eg. Patriarchy)...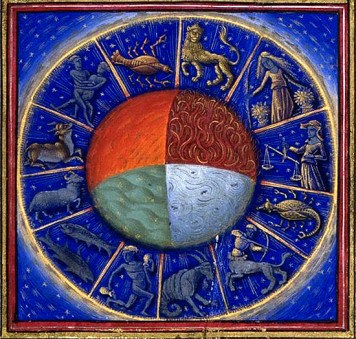 as compared to Our Factology (eg. Matriarchy)
"...In the study of ancient affairs, folklore and tradition throw an invaluable light on historical records. In Greek mythology we read of the great Ethiopian King, Cepheus, whose fame was so great that he and his family were immortalized in the stars. The wife of King Cepheus was Queen Cassiopeia, and his daughter, Princess Andromeda. The star groups of the celestial sphere, which are named after them are called the ROYAL FAMILY ---(the constellations:--CEPHEUS,
CASSIOPEIA and ANDROMEDA.) It may seem strange that legendary rulers of ancient Ethiopia should still have their names graven on our star maps, but the voice of history gives us a clue. A book on astrology attributed to Lucian declares that: -- "...The Ethiopians were the first who invented the science of stars, and gave names to the planets, not at random and without meaning, but descriptive of the qualities which they conceived them to possess; and it was from them that this art passed, still in an imperfect state, to the Egyptians..." -- Page 13, "Ethiopia and the Origin of Civilization" by John G. Jackson.
Other Sources:
The Ruins by Count C. F. [Constantin Francois de] Volney --http://www.fullbooks.com/The-R...and-the-solar-jesus/
The Origins of the Constellations, The Origin of Worship, THe Chronological Zodiac by Charles -Francois Dupuis --http://gilgamesh42.wordpress.c...and-the-solar-jesus/