'Law & Order' Star Helps Black Americans Fight Against Diabetes
The actress also expressed plans to address the health issue on television.
Posted: 10/13/2015 01:51 PM EDT
|
Edited: 10/13/2015 03:19 PM EDT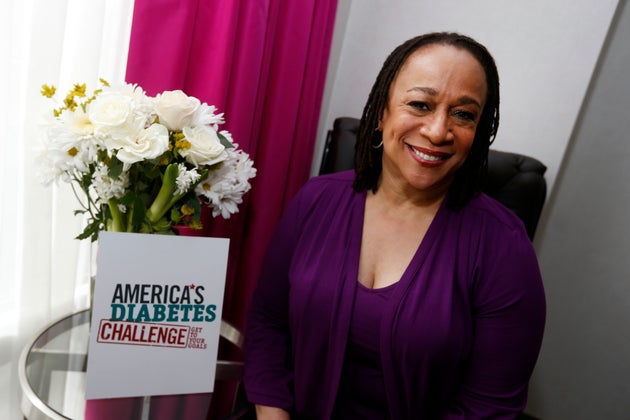 After being diagnosed with type 2 diabetes in 2003, "Law & Order" star S. Epatha Merkerson is urging Americans to "Get To Your Goals" through her health initiative, "America's Diabetes Challenge."
The campaign, which is in partnership with Merck and the American Diabetes Association, aims both to highlight preventative measures those who are at a high risk of developing the disease can take and to encourage people living with type 2 diabetes to set and reach their A1C number (A1C measures how well your diabetes treatment is working). According to the campaign's website, about one-third of adults living with diabetes are not at their A1C goal.
13% of African American adults have been diagnosed with the disease, and the fifth leading cause of death in the ethnic group. During an interview with The Huffington Post, Merkerson shared one of the messages she hopes to convey through the initiative.
"In any community you want people to understand that you have to be proactive in your health care. And with 13% of the African American adults who have diabetes, it becomes really important for us to understand that it's not just high blood sugar that you have to worry about, it's low blood sugar as well," she said. "Learning what those things mean will arm you in protecting yourself and having a better health and managing the diabetes."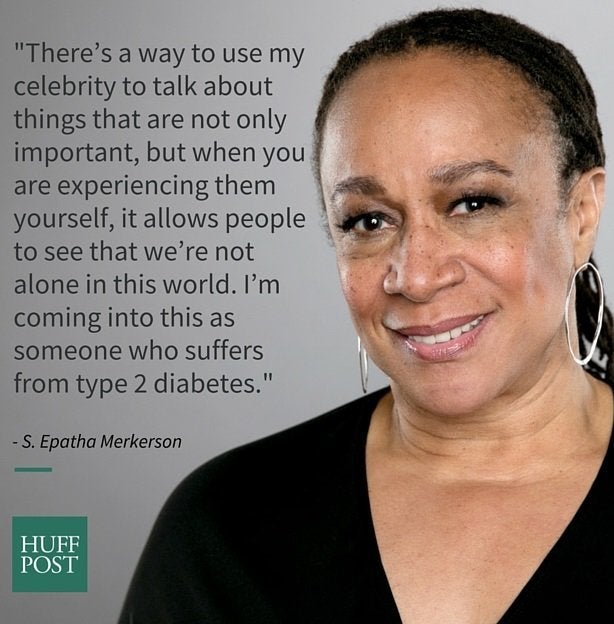 According to the U.S. Department of Health and Human Services Office of Minority Health,African-American adults are 70 percent more likely to be diagnosed with diabetes than non-Hispanic white adults. Merkerson knows full well how diabetes can affect African American families.
"I lost my dad due to complications of Type 2 diabetes. My grandmother lost her sight. I have an uncle who had lower extremity amputations. So it's been very clear in my family the affects of Type 2 diabetes," she said. "There's a way to use my celebrity to talk about things that are not only important, but when you are experiencing them yourself, it allows people to see that we're not alone in this world. I'm coming into this as someone who suffers from type 2 diabetes."
The Emmy- and Golden Globe- Award-winning actress wants to address the health issue on a forthcoming episode of her new NBC medical drama series "Chicago Med."
"I've brought it up the topic to the writers that we may be able to do an episode about someone suffering from Type 2 diabetes, and how it's affecting our area," Merkerson said. "That's the great thing about working on these types of current issue shows, is that you're able to bring in things that you're passionate about."
"And because, we have such a large number of Americans who are suffering from diabetes, this is a great format for us to talk A1C, talk high blood sugar, talk low blood sugar symptoms and things to recognize. So we may be able to do that on the show."