Aretha Franklin: 'Ms. Patti Is Gonna Have To Move That Pie To The Side!'
C'MON, ARETHA!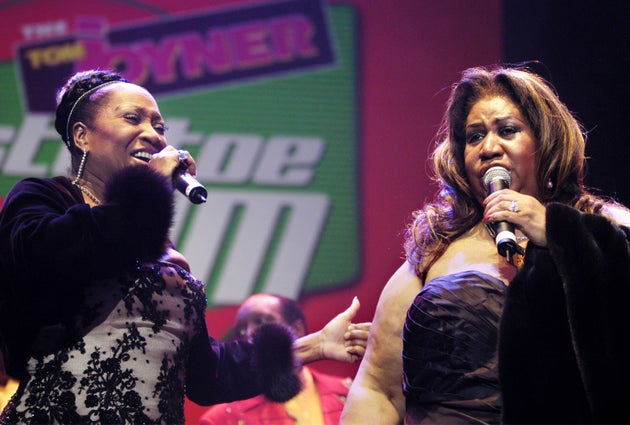 PAUL WARNER VIA GETTY IMAGES
It appears Aretha Franklin wants a piece of Patti LaBelle's sweet potato pie success. Well, sort of.
During an interview with Detroit's WDIV Local 4 news on Wednesday, Franklin was asked by a correspondent if she tried LaBelle's popular Wal-Mart sweet potato pie.
"No, I haven't, but Ms. Patti's gonna have to move that pie to the side," Franklin said before sharing that she is currently working with a Phoenix-based food group to launch her very own line of food products.
The Queen of Soul says her line of products will include chili, gumbo and baked chicken.
Franklin's forthcoming food venture will add to the pair's alleged rivalry, which made headlines in 2014 following a rumored fist fight between the two in Atlanta. Despite the reports, Franklin later dismissed the encounter in a statement to USA Today.
"I've never heard anything crazier -- regarding myself and Patti allegedly fighting on March 20, in Atlanta," she said. "Patti and I are cool and we always have been. I enjoyed her at the White House. Classic Patti."
Listen to more of Aretha Franklin's interview here.